The Best of Summer Work and Play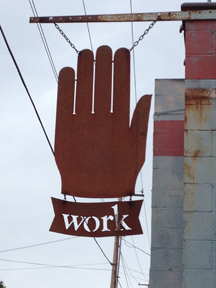 Whether I was offering workshops, listening to craft talks or other participants reading at the Port Townsend Writers Conference this year, I celebrated the work writers do, tracking that truest word, the deepest feeling we can channel.
My workshop "Listening Deep: Writing Real Life" aimed to capture tenderness and connection in the midst of alienation. Participants wrote powerful words, then in the spirit of writing together, shared first drafts. Impressive groups.
My new poet friend, Lucia Leao and her family came from Florida to celebrate our Conversations Across Borders collaboration and we read at Northwind Art Center.
Author and teacher Sam Ligon (Willow Springs editor) and Kate Lebo, Poet and Pie maker, hosted Pie and Whiskey, building community, sharing a physical manifestation of all of the creative energy around us.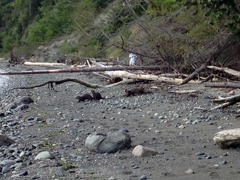 Point Wilson marks the transition between the Straits of Juan de Fuca and Admiralty Inlet. We, Wah Zha Zhi of the Osage Nation, love river otters. These animals have made the transition from living in freshwater to this seawater environment and bring their families onto the beach, offering entertainment and inspiration.
I came home refreshed, convinced that it is when we slow down to render details that we communicate moments of greatest vulnerability to our readers.