The poetry of bridges, creativity and community.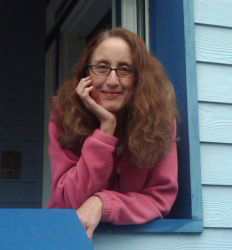 For National Poetry Month Seattle poet and playwright Ann Teplick invited friends to a daily poetry practice followed by a salon at her home. Ann Hursey, Esther Helfgott, Lyn Coffin, Carla Griswold, and I read poems–relating to Motown, Pendleton, Harborview and husbands–over poet Kate Lebo's poetry-ready cherry pie.
Poet Sharon Wood Wortman, AKA the Bridge Lady, led bridge walks for the 100-year birthday celebration for the Broadway Bridge in Portland, OR which included an appearance by Christopher Luna, the poet laureate of Clark County Washington, who read poetry on the bridge and in the bridge tender's office.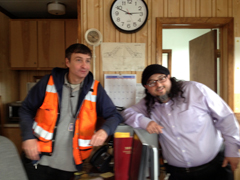 The language of bridges. The Broadway Bridge is a Rall-type bascule bridge. Bascule meaning seesaw in French. There are three basic types of movable bridges in the Portland, OR area; the bascule, the vertical lift and the swing bridge. Poetic. Read more bridge engineering at Multnomah County.
I read with the 29th Street Writers at Tabor Space for the first time, in an intimate setting on a balmy Portland spring night. Poet Ila Suzanne Gray emceed and shared her ekphrasis.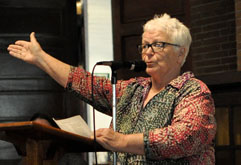 & I shared work in a daily practice with poet Lucia Leao, Brazilian writer and a translator living in Florida. Our inspirations spanned our respective trips to Rio and the Pillars of Rome in remote southeastern Oregon.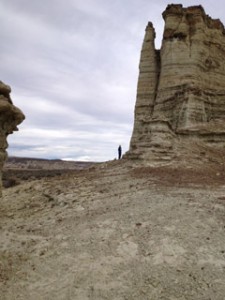 Beijos a todos.