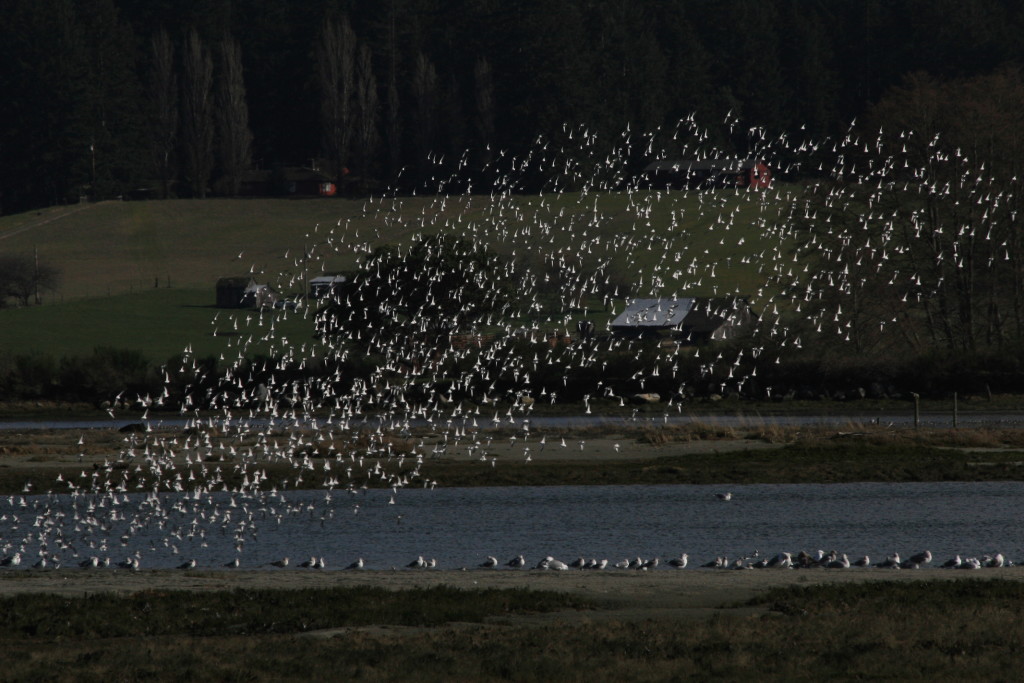 I'm writing at a long desk in a cottage with an arched wooden door, a wrought iron lever for a latch, surrounded by cedar and 200-foot-tall Hemlock and Douglas fir trees. River rock surrounds a small wood stove marked by the delicate image of fishers with a net full of salmon. This nurturing space, where today the wind is shhhing in the trees, is not sufficient to quiet the anxiety I have about writing. It seems that there must have been an error that allowed me to be here at Hedgebrook, one of forty selected from many, many more. The large number of applicants actually adds weight to the feeling.
We gather for dinner in a farmhouse where the library is filled with previous residents' work, among them my literary friends and heroes, Naseem Rakha, Evelyn C. White and Dorothy Allison. The conversations between us, journalists, an eminent feminist legal scholar, an Africana studies professor, novelists and performers are welcome and illuminating.
The theme has been Kimberle Crenshaw's theory of the intersectionality of gender and race; we've spoken about family and heritage. I know my grandparents' names and stories, but I can't tell you a personal memory relating to any of them. They had all passed by the time I was ten, of fever in Santa Domingo, of throat cancer in Denver.
The tree trunks here on Whidbey Island near Useless Bay have a hide of bright moss, and alders are covered with starbursts of lichen. In slash piles of downed branches, the orange alder is visible beneath off-white bark. I've heard coyotes, owls, geese, sea gulls and eagles since I've been here, but seen no mammals beyond my human sisters. After two weeks of writing and conversing, the second of my month-long stay, black tail deer graze nearby.